My image, London Skyline Abstract is a Commended Image in Landscape Photographer of the Year 2023

https://www.lpoty.co.uk/gallery/2023/expressions-impressions-of-the-landscape
In September 2023 the Royal Photographic Society published an article on my image making in their 
Creative Eye magazine

In September 2023 my image 'Princes Street Blue'
was shortlisted as a finalist in Urban 2023, Creative category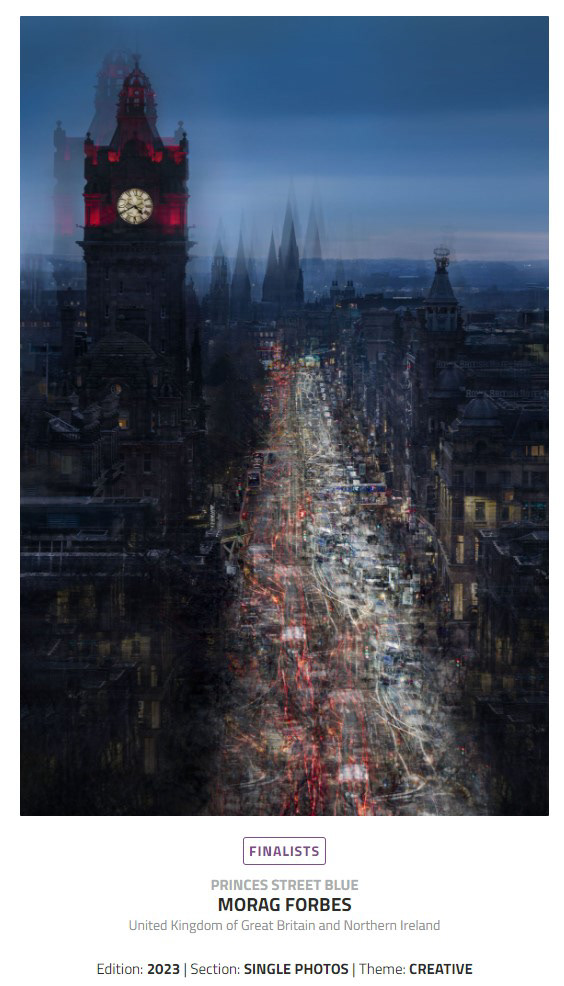 In February 2023 the Guild of Photographers had their Annual Awards. The awards I received were: 
Winner, Urban 
Winner, Digital and Creative 
Runner Up, Judges Choice 
Two Photographers Bars in Open and Natural World

Winning image, Creative category

in April 2023 I was awarded One Crown with the British Photographers Exhibition (BPE 1*)
These are the images that made up my portfolio.

My image taken in the British Musuem, London reached the finals of Urban 2022 in the creative category.